Backpacking in Nepal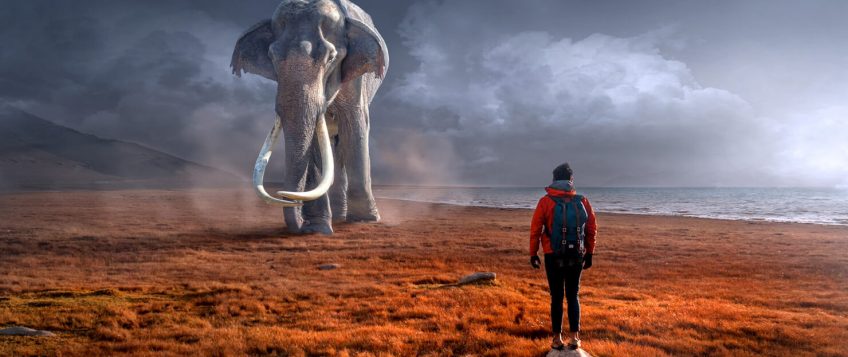 We all have to admit that at some point we all have dreamt about going on a low-cost, independent travel.  But very few have courage to follow the heart. With hundreds of trekking routes, mountain ranges, one of the friendliest people and breathtaking views all over the country. One will have a time of his/her life while backpacking in Nepal.
Nepal is opening its doors to backpackers and for many nationalities; it is extremely easy to get a visa on arrival. Hitchhiking in some of the world's most pimped out lorries, eating and drinking the local delicacies, rafting in the wilderness and exploring the Annapurna Circuit… Backpacking Nepal is one of the greatest adventures you could ever visit backpacking.  And so fellow travellers get your tickets and check out the Broke Backpacker Guide to backpacking Nepal on a budget.
For those backpacking Nepal without the luxury of time, the best way in is to catch a flight to Kathmandu. There are flights with the likes of Etihad (via Abu Dhabi), Jet Star (Via, Delhi) and an ever increasing number of other airlines. From here you can fly to other parts of the country such as Pokhara and Lukla( gateway to Everest).
The cost of a visitor's visa into Nepal will range from $25 – $100 depending on the length of the visa you require. Which really isn't bad compared to outrageously expensive India. You can obtain a 30 or 90 day visa on arrival and almost any nationality is able to get the visa on arrival.
Travelling In Nepal
Travelling itself is an adventure in Nepal. Get ready for narrow roads, intense traffic, musical horns and some of the best views in the world! Nepal has numerous transport options and incredibly friendly locals helping you to explore the country. The bus network is getting better and for long distance, they are a great way to get across the country.  You can even surf on the roof!
Bus, Coach, Domestic flight and Taxi services is somehow similar to that of American and European counterpart. You can even rent cars and motorbikes, make sure to bring International driving licence issued by your countries along with your original licence.  I'd prefer to go for motorbike because of its cheap cost and versatility.  
You can totally rely on hitchhiking while backpacking. Sometime it may be the only option available to you so be prepared. Although it may not be easily accepted on other parts of world it is one the most common method of transportation in Nepal. In only rare occasion someone may ask for the money otherwise it just generosity of the people.
Accommodation arrangements in Nepal
Most Nepalese accommodation are family run guesthouses however backpacker hostels have now started to pop up and there's a lot of cool places to stay. You may have to dig your pocket for $4 -$7 per night for a dorm bed. Some Airbnb apartments have started to pop up so there are plenty for everyone.  Make sure to get name and number of few of them when you left Kathmandu just in case if you can't find room on the first one.
Backpacking Destinations
Kahamandu ( History / city of temples)
The starting point for most backpackers travelling Nepal; get ready for organised chaos and sensory overload! While not as mental as the streets of Delhi in India, Kathmandu can be pretty overwhelming. There is so much to see, smell, eat and marvel at it's hard to know where to start. I recommend spending at least 3 days in Kathmandu to get over the jet lag and explore!
You cannot claim to be a tourist if you have not been to Thamel. It is said that Thamel is the backpacker's paradise of Nepal. There is more than that meets the eyes. Here you will find an array of guesthouses, bars, shops and restaurants.
Pokhara ( City of lakes and Mountains)
Most Nepal trekking adventures start here, Pokhara is the gateway to the incredible Annapurna circuit trek and at the local bars, you'll bump into plenty of backpackers finishing or starting the trek. Check out the Silk Road and the Busy Bee for good company, good food and cheap beer.
There's more to Pokhara than the initial chilled out vibe, it also caters to those looking for adrenaline packed adventures. Arguably one of the most beautiful places in the world to jump off a mountain and sail through the air, paragliding is hugely popular here. For those needing more adrenaline; Pokhara is surrounded by some beautiful white water rivers so grab your kayak! After all the adventure grab some beers, your camera and head to the lake to catch the sunset, it's a perfect way to end the day
Lumbini  (Birthplace of Buddha )
Lumbini is the birthplace of history's most loved and respected figures, this is where Siddhartha Gautama (Buddha) was born. It's unsurprising to learn that this beautiful town attracts those on pilgrim from all over the world. The town is also protected by UNESCO and was one of the most humbling places I visited on my travels to Nepal. Check into the Siddhartha Lodge and spend at least one night here on exploring the fascinating town and making the overnight bus worthwhile. If your haggle game is strong you can expect to pay around 250 Rupees per night! If that's full, check into Ananda Inn where you can get a room for $25.
The highlight of Lumbini is definitely the beautiful Maya Devi Temple. Learn about the birth and rise of 'The Buddha' while marvelling at the beautiful architecture and carvings surrounding the temple.
Arguably one of the world's most successful protection sites for Rhinos, Chitwan National Park is a wildlife lovers paradise. Granted World Heritage Protection in the 1980s Chitwan is home to Tigers, Rhinos, Birds, Elephants and many more incredible animals. Often it is a bit too pricey to stay in the luxury lodges around the national park so most backpackers head to the small town of Sauraha close by and check into the Chilax House – a private double room is $3 a night.
Spend at least two full days exploring Chitwan National Park, if you are an animal lover like me, you'll be here a lot longer. Trek through the bush in search of some of the rare and protected wildlife, hop in a dug out canoe and get up close and personal with alligators and the local bird life. Chitwan is an experience you will not regret whilst backpacking Nepal. Elephant tourism is popular here in Chitwan and whilst the majority of sanctuaries care for the Elephants well, do your research before booking experiences with Elephants. And seriously, don't ride them…
For many travellers, this is the start of their Nepal trekking adventure and the gateway to the mighty Mt Everest and the Himalayas. The thrill starts on the plane ride in; Lukla is said to have 'one of the most dangerous airports in the world'. I would say it's one of the most thrilling and beautiful plane rides you'll ever experience!
At 2680 metres above sea level, there is not much for backpackers in Lukla unless you are planning to trek the Himalayas or to Everest Base Camp. For those trekking, Lukla is a great place to pick up last minute essentials, hire a guide, adjust to the altitude and plan the next stages of your trip. There's also very limited backpacker accommodation available. For a place to crash, check out La Villa Sherpani, it is one of the cheaper options available but again, worth booking in advance as it's often full.
Everest ( Roof of the World )
Scaling The world's highest mountain is the dream of many a hiker, climber and adventurer. The reality is that climbing Everest is an extremely challenging and extremely expensive endeavour – the permit alone costs $11,000! Trekking the Himalayas to Everest Base Camp is a popular backpacker route which is a lot more affordable however the Everest Base Camp trek is extremely busy and I recommend finding something a bit quieter, large tracts of the Everest Base Camp trek have been trashed.  Don't fancy hiking? Treat yourself and blow your broke backpacker budget on an unforgettable helicopter tour of Mt Everest, a knuckle whitening experience which will leave you grinning like an idiot for days…
Bandipur ( Live like a Nepalese )
Welcome to a glimpse into the past, here time almost seems as though it has stood still and Bandipur offers a beautiful insight into what Nepal once was. Explore the old streets on foot, there are no cars here giving the old streets a European feel. Tourism has saved many of the derelict Newari houses and buildings many of which are now cafes and lodges offering some of the best Chai in Nepal. There are some local guesthouses that put up backpackers and the Himalayan Hideaway Guest House is one of the most popular.
Gorkha Palace ( Land of Bravehearts )
Put on the map by backpackers travelling Nepal off the beaten track and those on pilgrimage. Gorkha is an extremely religious small town. Newar's here on Pilgrim often believe the Shahs living here are reincarnations of the God Vishnu. Visit the Gorkha Durbar which used to be a palace for the Shahs and is now a popular historical site with views of the village.
Bardiya National Park
Often described as Chitwan 30 years ago before a high influx of tourism, Bardia is very dedicated to the protection and conservation of the wildlife in Nepal. The park itself protects 968 square kilometeres of forest and grassland as well making up one of the largest stretches of Tiger habitats in all of Asia.  It's a long journey here but totally worth it to have a more chilled out, off the beaten track, wildlife experience compared to Chitwan.
Personal favourite / Recommendations
Homestay's: There's no better way to really embrace Nepali culture whilst backpacking Nepal than staying with the locals. You'll often find yourself being invited to stay with the locals when travelling the rural areas and the hiking regions. Take the offer; not only is it a free bed and some awesome company. But it will be the highlight of your trip to Nepal… it certainly was for me!
Hiking the Himalayas: From day to multi day hikes, there is an adventure for all broke backpackers here! Experiencing the towering peaks and incredible scenery is not just for the hardcore climbers. So get out there and enjoy the beauty!
White Water Rafting: I do love a good adrenaline kick and white water rafting in Nepal certainly has it! With numerous river systems, there are plenty of opportunities to jump in. Whether you take a guided rafting trip or for the more experienced, jump in a solo kayak, you'll be in for a thrill!
Live it up in Thamel: Shopping, drinking, smoking, partying or cheap accommodation Thamel has it all. Known for being incredibly backpacker friendly, you'll be able to snag yourself a deal here for pretty much anything. Also great to find some smoke and a good party… A must do place to check out on your backpacking Nepal adventure!
Pokhara Lake at Sunset: Whether you hire a man with a boat or grab a few beers, a few mates and chill; get yourself o the lake for sunset. One of my favourite places in the world for sunset, this is the perfect chill experience when backpacking Nepal.
Eat Some Momo's: Make sure to stop at Sabina Momo in Pokhara to try some mouthwatering Nepalese cuisine. Cheap and delicious you can't just walk past… They even do chocolate and banana!
Planning Guidelines
Step One: Find an Experienced Partner
If you don't have an experience on backpacking ask you friends if they would like to join or ask for suggestions. Chances are they'll be happy to share their backpacking expertise with you, can recommend or loan you gear, and will likely bring their own gear to share.
Step Two: Choose a Backpacking Route
How much time you have

? Choose you route accordingly so that you can utilize your time more efficiently.

Your fitness level

: Assess the shape you're in and how much time you have to train before the outing.

Distance:

Decide how many miles and hours you're comfortable hiking in one day, especially while wearing a heavier-than-usual pack. If you're a beginner, a comfortable trip distance is in the range of three to eight miles round-trip (if you have significant elevation gain, or you're travelling with kids, you'll probably want to stick to shorter routes).

Elevation gain:

How much elevation can you handle? If you're already a hiker, you probably have a good idea of the elevation gain you'll be comfortable tackling. Just keep in mind that carrying more weight than you're used to will slow you down. If you have little experience handling elevation gains, you'll probably want to stick to a relatively flat route to begin with.

Time of year and weather:

If dusk falls early, as in autumn, plan a route or leave early enough to avoid hiking in the dark. Always check the weather forecast and cancel your trip if a storm is moving in.

Logistics:

Decide whether you'll hike a loop trail, go out and back on the same section of trail or do a point-to-point route. If you're hiking point-to-point, you'll need to shuttle cars to your start and end points. You'll also want to consider driving time to the trailhead and make sure you give yourself enough time to make camp before dark.
Step Three: Choose Your Backpacking Gear
Tent:

Backpacking tents are much lighter in weight than car-camping tents. That's because they're more compact and tend to be made of superlight materials and poles (which can add to the cost of the tent).. If your group is setting up a base camp for a couple days, a larger tent with more head height can be worth the extra weight.

Stove:

A compact stove that boils water fast, such as an integrated canister system, can be great for group dining. All you need to do is add the boiling water to freeze-dried meals and let them sit for about 10 minutes. If your group is larger than three, consider bringing two stoves. That way no one is left hungry waiting for the pot to boil.

Water treatment:

Some people carry all the water they think they'll need for a couple days, which can be very heavy. By filtering or treating water from backcountry streams and lakes, you'll save weight.  Although waters in Nepal come from Himalayas at its purest form it is wiser to bring extra filters.

Kitchen supplies:

Apart from stove don't forget to bring cooking pot, mug, bowl, spoon, spices, and biodegradable soap for washing dishes.
Personal Backpacking Gear:

Make sure to arrange solid, good quality backpack itself, sleeping bag and sleeping pad.
Clothing:

Choose clothing made of quick-drying, moisture-wicking fabrics. Avoid cotton, which takes a long time to dry when wet and can lead to hypothermia. Choose your dress according to the season and the place of the trip. It is cold all the time on the mountain region of Nepal. If you are planning to go backpacking on higher altitude make sure to arrange dress accordingly.4
Footwear:

Footwear is one of the most important asset of your trip it can make or break your trip. Any boots or shoes you wear should be well broken-in and comfortable for long distances. Wear wool or synthetic socks and stop midday to air out your feet and even change to fresh socks. Some backpackers also bring a lightweight pair of shoes, sandals or water sandals for wearing around camp (and for fording creeks).
Food:

To keep loads light, many backpackers bring freeze-dried meals that only require adding boiling water. If you don't mind extra weight for an overnight, you can bring ingredients for a more gourmet meal. Bring high-calorie, high-protein energy bars and snacks such as trail mix to munch on during the day (and sometimes in place of a meal).
Don't forget to have your regular medications, first-aid kit and a bottle of sanitizer. Women backpacker also needs to consider their period and prepare accordingly. If you are bringing your kids and pets then allow more time to prepare and stick with easy routes.
Step Four : Set off and enjoy your backpacking trip in Nepal
ENJOY